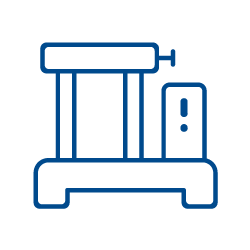 Forming
It is the key production stage, when a rivet is generated from the coil. Visaf has over 25 presses covering a production range from 1.5 to 6 mm diameters. The cavity on the screw is also produced during this stage (except for the case of a screwdriver cut).
Do you need a customized product?
Thanks to its experienced staff and the use of the best technology, Visaf can produce cold formed screws in accordance with your requirements.