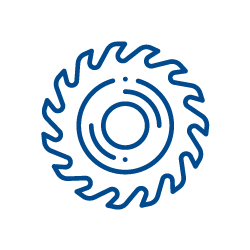 Milling
This stage does not always occur. It consists of cutting the head of the screw by means of cutters, in order to get the cavity for the flat-bladed screwdriver.
Do you need a customized product?
Thanks to its experienced staff and the use of the best technology, Visaf can produce cold formed screws in accordance with your requirements.